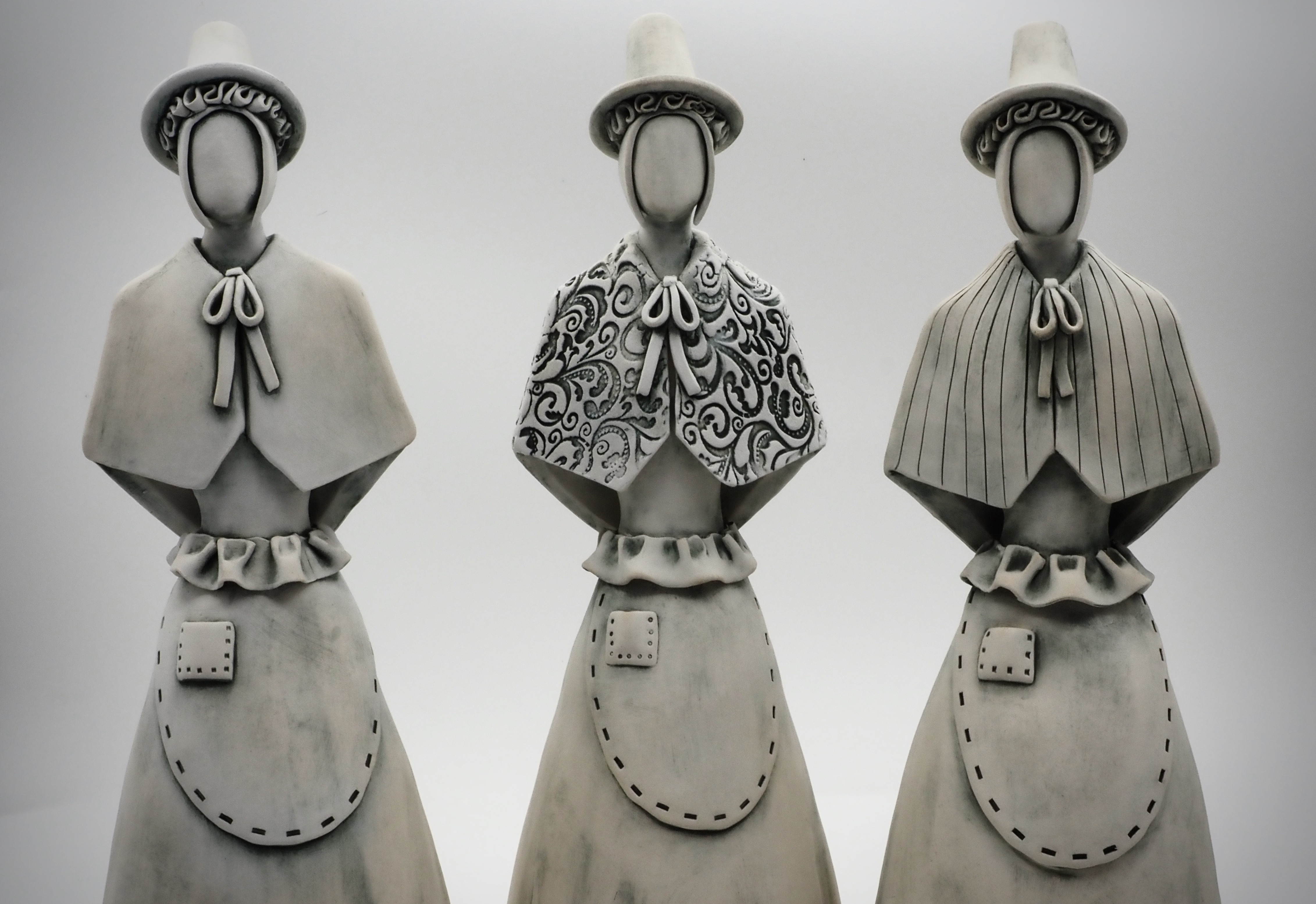 Please note: Pre-order option is currently closed while I am busy making in the studio. If you woud like to be added to the waiting list please email jodienealeceramics@gmail.com Alternatively, you can use the contact form on this website.

A few times a year, I put forward the option to pre-order a ceramic Welsh Lady. The figures take up to six weeks to be made.
The Welsh lady skirt is thrown on a pottery wheel and then carved to imitate fabric. The remaining detail is modelled by hand to ensure that each figure has their own distinguished character. I take my time to add tiny details such as the stitching on the apron and a ribbon tie beneath the iconic Welsh Lady hat. The final decoration is a white underglaze and dark blue stain.
The shawl can be plain, paisley or striped and the figure measures 33-35 cm high.

Please click the link to Pre-Order Welsh Lady